Flat Roof Infrared Moisture Scan & Surveys
Prevent Downtime, Failures and Liabilities Through Infrared Thermographic Testing and Scanning
Flat Roof Infrared Moisture Scans & Surveys are used to accurately locate moisture trapped within commercial roofing assemblies. The infrared detection technique can be used effectively on virtually all types of low slope roofing systems. During the day, the sun radiates energy onto the commercial roof and into the roof substrate. In the evening, the roof radiates the heat back into the atmosphere. Areas of the commercial roof that are of a higher mass (wet) retain this heat much longer than that of the lower mass (dry) areas of the roof. Infrared imagers can detect the heat and "see" the warmer, higher mass areas, this is an ideal way to pinpoint what areas of the roof are retaining moisture which can lead to future problems.
If your roof has a leak, moisture can saturate in the roofing system causing issues with your roof. When water enters your building, it can damage your building's systems and components, it can also jeopardize the health and safety of your building's tenants. With an infrared roof moisture inspection, we can locate the areas of increased temperature and help you identify water intrusion sites. Before spending lots of money on roof repairs and services, let us do a roof infrared moisture scan for you and help you determine your next decisions for your roofing system(s).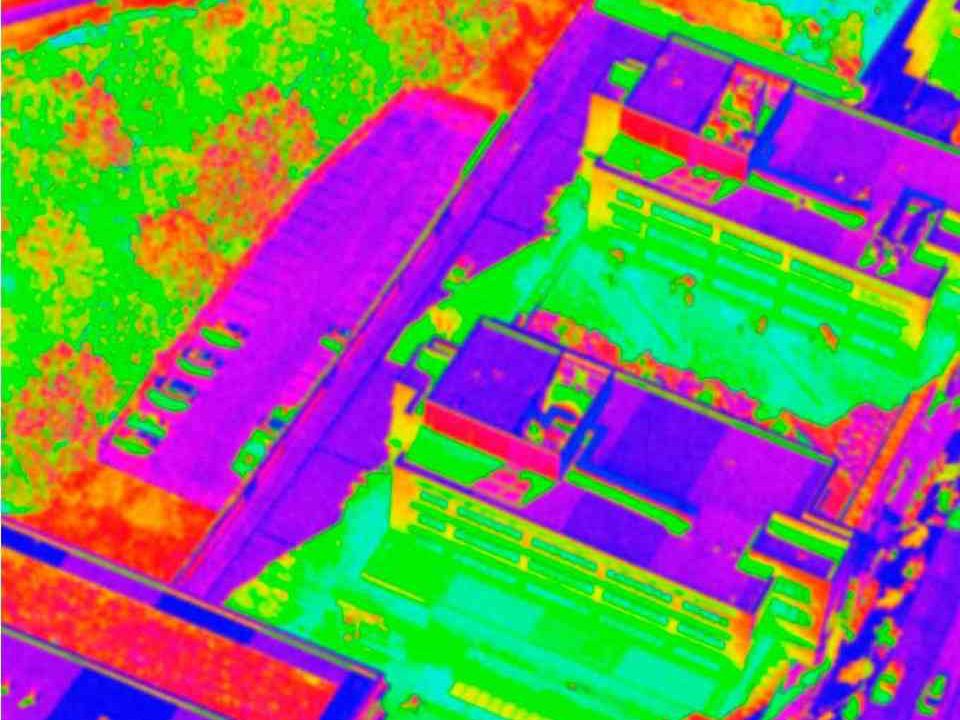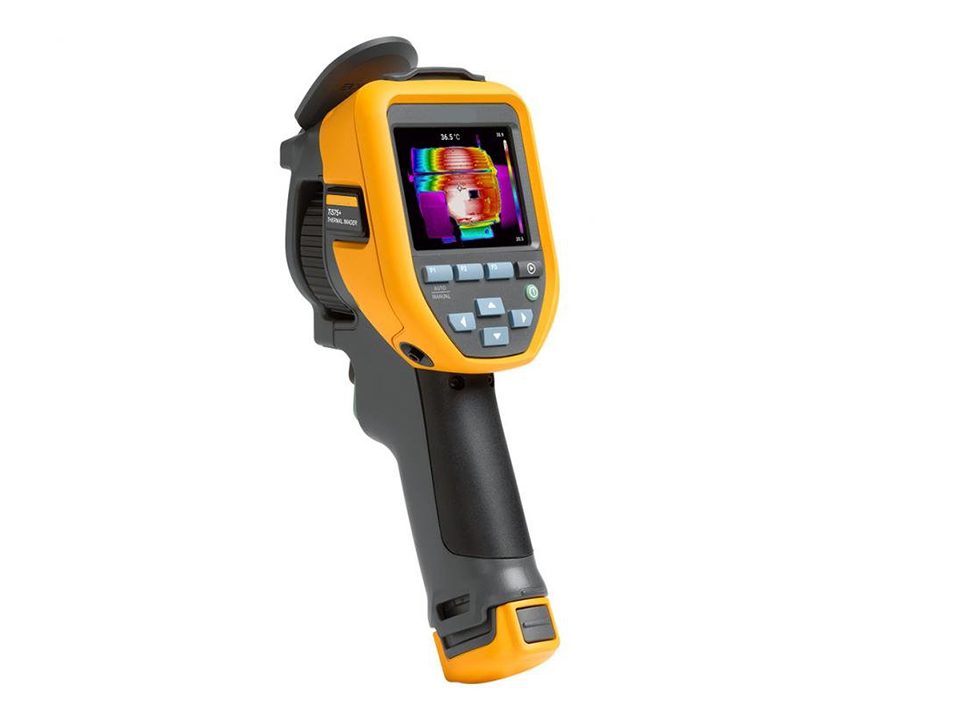 Testing is Powerful, Versatile, and Highly Accurate
Infrared thermography inspection testing is essentially a non-invasive, non-destructive inspection process that uses temperature sensing scanners for roof moisture scanning. The infrared devices gather temperature signatures that lie beyond the range of visible light and the naked eye. Analysis of this data will help you detect a wide range of problems in building systems and structures, including moisture intrusion from construction defects or storm damage.
Let Us Help Before You Give Up
The ability to assess the existing condition and to find hidden problems through infrared thermography inspections can be of real value. Frontier Restoration's baseline infrared surveys establish the baseline condition at a point in time which can be referred to in the future if problems develop.
Infrared Roof Evaluation
Used on virtually all types of low slope roofing systems, the combination of the infrared and visual inspection methods provides for a far more complete evaluation than a visual inspection alone.
Check Out Our Work
See samples of our work in our Project Gallery.
We use the leading brands for materials including Boral, CertainTeed, DaVinci GAF, Owens Corning, TAMKO, and more!
When it comes to a flat roof infrared moisture scanning and surveys, Frontier Restoration will deliver honest, professional, and high quality advice and customer service for your commercial roof project. Call us today at (303) 697-8550 for a free estimate and inspection!
CONTACT US
Frontier Restoration, LLC
Office: 303-697-8550
Fax: 303-697-8059 (fax)
Email: christa@fr-r.com