Commercial Roof Repair Colorado
Commercial Roofing Repair
Installing a new commercial roofing system is the best way to ensure that your business is properly protected and insulated from the harsh Colorado weather, and the elements from the changing seasons.
However, if your existing commercial roof is only in need of repair, we can provide you with the best possible service. Our goal is to ensure that your current roof is maintained properly and repaired, in order to prevent further problems to the roof and to the rest of your building or residence.
Frontier Restoration understands that finding the right roofing repair company for a roof leak is important, and with our 20+ years of experience in commercial roofing repair, we can guarantee that our roofing repair specialists are knowledgeable, ethical, and experienced. Even the smallest leak can cause greater damage to your business down the road, which is why our experts can determine the problem and fix it in the timeliest and most cost-effective manner, creating as little disruption to your lifestyle as possible.
Frontier Restoration has the tools, the knowledge and the experience to make sure that your roofing repair needs are dealt with, regardless of how large or small.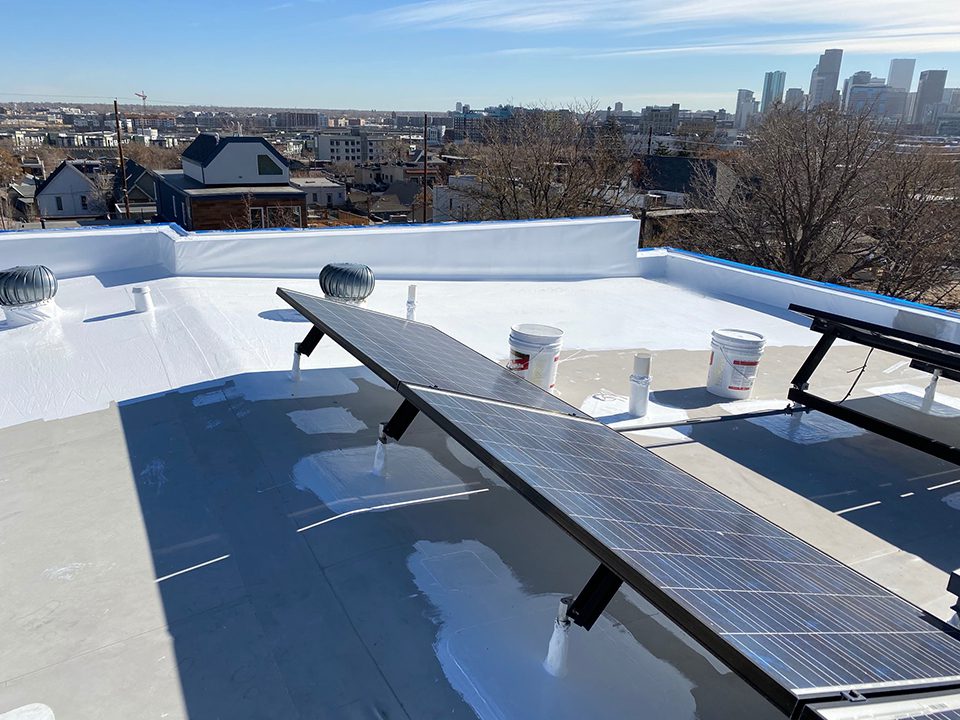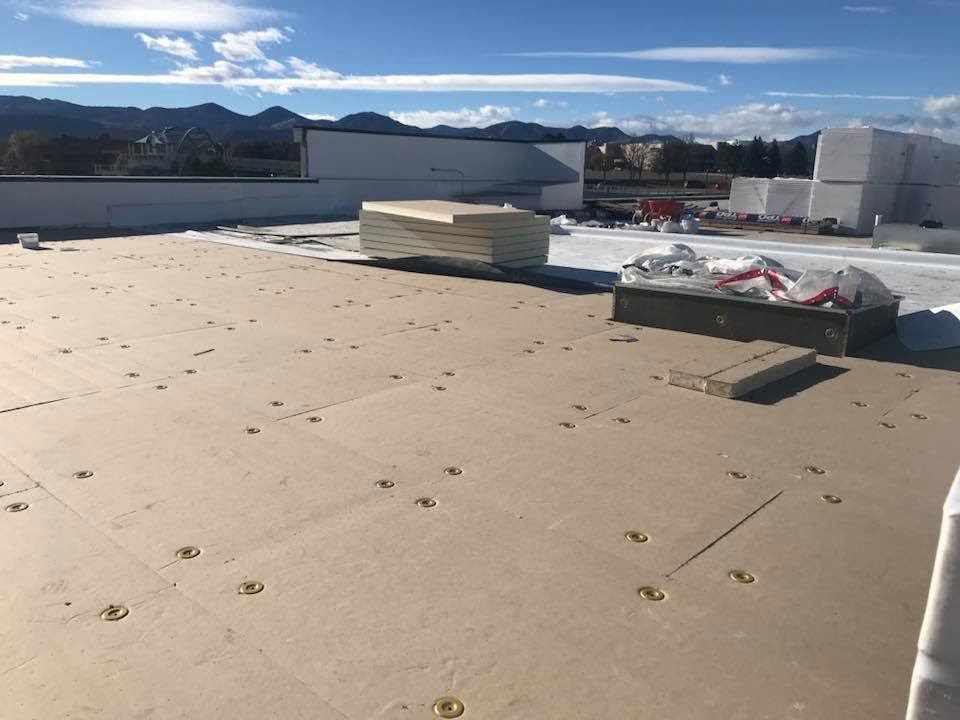 Benefits of Roof Repairs
Solves the immediate problem, saving money down the road
Preserves the integrity of the existing roofing system
Prevents a minor problem from becoming a larger one, sparing potential damage later
Gives you the peace of mind knowing that your home or business is being properly maintained
Allows your home or business to keep looking like new
We specialize in all types of roofing repairs for your commercial building. Our motto is to provide our customers with honest advice, doing only what is needed to meet the needs of each and every customer.
We pride ourselves on our commitment to our customers and providing them with the best possible service. If you suspect that you have a leak, contact us, we are more than happy to answer any questions you have regarding our roof repair services or our roof replacement services. We look forward to the opportunity to cover your property with care!
Frontier Restoration has been our go-to roofing company for our business and our residence. The job(s) they have done for us have been excellent. We are so glad we found them when we did. On our commercial roof, every other roofer we called wanted to only bid us for a complete roof which was upward to over $80-100,000!! Frontier came by and told us we didn't need a new roof that we could do an overlay and save so much money. We did the overlay and we have NOT HAD ANY LEAKS since they repaired our roof. Thank goodness one of our sales people knew them and recommended them. After the commercial roof on our business we called him to do our residential homes. (My homes, my mother's home and other family members.) Excellent, excellent jobs. Frontier has done more than 6 of our businesses and we will continue to recommend and use them. Highly recommend!!

5 Star Review, June 2018
Check Out Our Work
See samples of our work in our Project Gallery.
We use the leading brands for materials including Boral, CertainTeed, DaVinci GAF, Owens Corning, TAMKO, and more!
When it comes to commercial roof repair, Frontier Restoration will deliver honest, professional, and high quality workmanship and customer service on your project. Call us today at (303) 697-8550 for a free estimate and inspection!
CONTACT US
Frontier Restoration, LLC
Office: 303-697-8550
Fax: 303-697-8059 (fax)
Email: christa@fr-r.com