Colorado Roofing Contractors
Frontier Restoration, LLC, is Colorado owned and operated roofing company. We are licensed and fully insured Colorado roofing contractors. Over the many years of serving the Front Range of Colorado, we have become one of the most well-respected roofing contractors in the roofing construction industry. We are committed to performing professionally and making sure our customers are 100% pleased with work we do.
Whether your roofing needs are residential or commercial…
Whether you need a new roof or repairs…
Whether you need a Roofing Consultant…
We are here to continue proving to you that Frontier Restoration is a trust-worthy company. We specialize in all types of roofing – Commercial and Residential.
We realize that consumers rely heavily on the knowledge, expertise, professionalism and integrity of their contractor when making an important decision regarding their home or their commercial property. It's important to hire a company that is not only reliable, trustworthy and knowledgeable, but a company that understands and knows the type of materials that would best serve the needs of your job. You need a company who is established, one who has been around, one who is not a storm chaser…someone you know will be here at all times, someone who will answer your calls and continue to service your work after the project is completed.
We aim to provide a cost-effective and efficient solution and we never compromise on the quality of work provided. We work closely with our customers to satisfy all their site requirements.
We pride ourselves in providing professional expert attention to the job. Frontier believes the only way to establish long-term repeat business is to provide quality products, quality workmanship and a warranty that we stand by. Our reputation is based on service, safety, quality, and honesty…regardless of how large or small the job.
We oversee every job from start to finish.
We guarantee complete customer satisfaction.
We are an accredited member of the Denver/Boulder BBB with an A+ rating. We are certified installers with roofing manufacturers, from commercial materials to residential materials. We are a member of the Colorado Roofing Association, and we are Certified Home Inspectors.
Our best advertisements are our recommendations from Real Estate Agents, Insurance Agents and former customers – our reputation proceeds us.
That's right, Frontier Restoration is here…local and licensed. We are honest, professional and a quality-oriented company. We take great pride in our experience, quality of work and customer service which has led to repeat business and referrals from our many satisfied customers.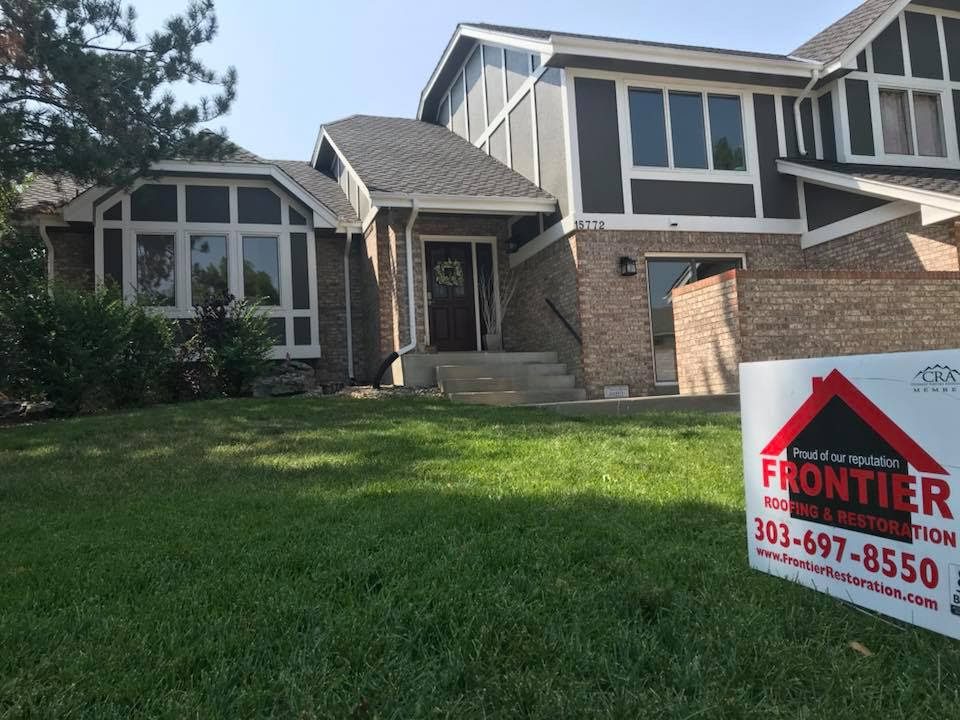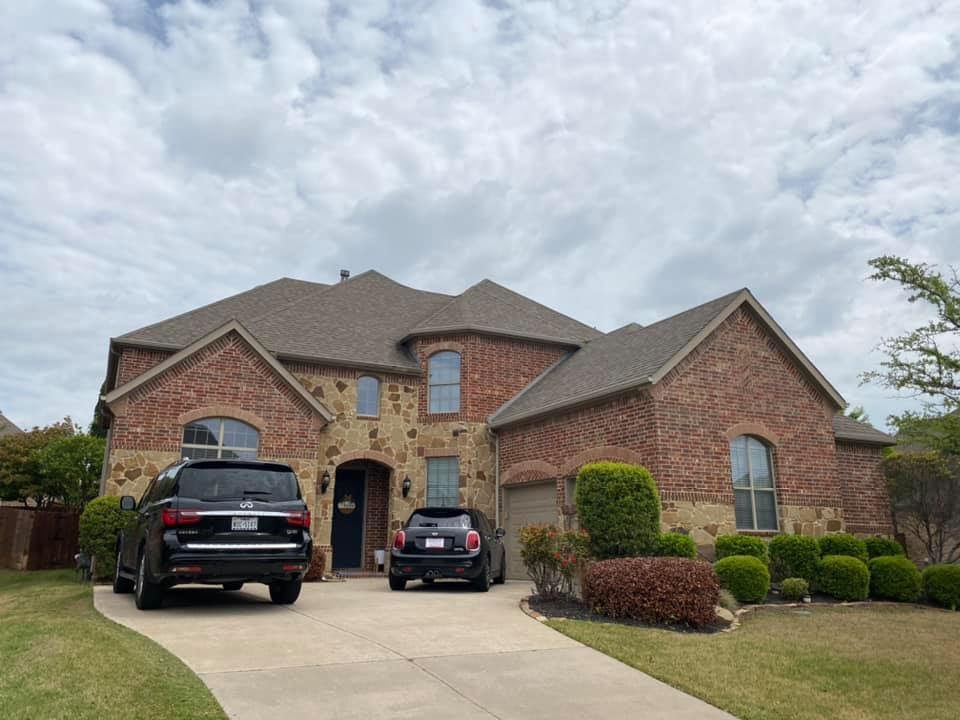 Code of Ethics:
Responsibility to the Customer
Integrity, Honesty, Professionalism with Public Interest
To give you the best price and value for your project
Responsive Service(s) to the Customer
Ethical Decision Making, Fairness and Protection of Confidential Information
Respect of Customers and their Neighborhood
Our Commitment
We aim to provide a cost-effective and efficient solution for your roofing project. Frontier Restoration is a trusted roofing contractor serving residential and commercial customers in Colorado along the Front Range. Whether it's a business or a residence and you're in need of a new roof, roof repairs, emergency roof repairs…count on us for the highest-quality workmanship! We have years of experience meeting the improvement needs of our clients.
If you are looking for experienced Colorado roofing contractors to handle your next project, Frontier Restoration is your answer! From the initial designs to the final construction, we bring unmatched professionalism and skills to each project.
Don't trust just anyone – call experienced roofers at Frontier Restoration, (303) 697-8550
High-Quality Workmanship – Commercial and Residential
Quality Materials
Commercial and Residential Services
Gratitude for Customers
Large or Small Projects
Competitive and Honest Pricing
Over 20 Years Experience
Check Out Our Work
See samples of our work in our Project Gallery.
We use the leading brands for materials including Boral, CertainTeed, DaVinci GAF, Owens Corning, TAMKO, and more!
When it comes to a commercial roof consultant, Frontier Restoration will deliver honest, professional, and high quality advice and customer service for your commercial roof project. Call us today at (303) 697-8550 for a free estimate and inspection!
CONTACT US
Frontier Restoration, LLC
Office: 303-697-8550
Fax: 303-697-8059 (fax)
Email: christa@fr-r.com