Hearth Financing
Hearth Financing Colorado Roofing
Hearth Financing Colorado Roofing. Frontier Restoration LLC partners with Hearth to bring you monthly payment options for your project. Complete this QUICK FINANCING REQUEST to see what loan options you pre-qualify for. Seeing options won't affect your credit score!
Hearth helps homeowners make smart financial decisions about their home improvement projects. We connect homeowners to financing options that meet the needs of almost any project, and we get it done quickly so you can get on with the job.
Maybe you have been planning on a roof replacement for awhile, or fixing repairs.
Questions you may have regarding your roof replacement or repair project:
How are we going to pay for a new roof installation or repair?
Will we be able to select the roof materials that I really want?
Can I get a financing option that fits with my budget?
How quickly can we get approved for a loan?
Hearth has several financing options available, and will help you get the best loan to restore your roof.
Advantages Hearth Financing
See your personalized monthly payment options within minutes and without affecting your credit score.
Hearth makes it easy for you to find monthly payment options for your project, with:
Loan amounts up to $100,000
Affordable monthly payment options
Funding within 1-3 days
No prepayment penalties
No home equity required
Find convenient monthly payment options for your project. See your personalized payment plans without affecting your credit score now.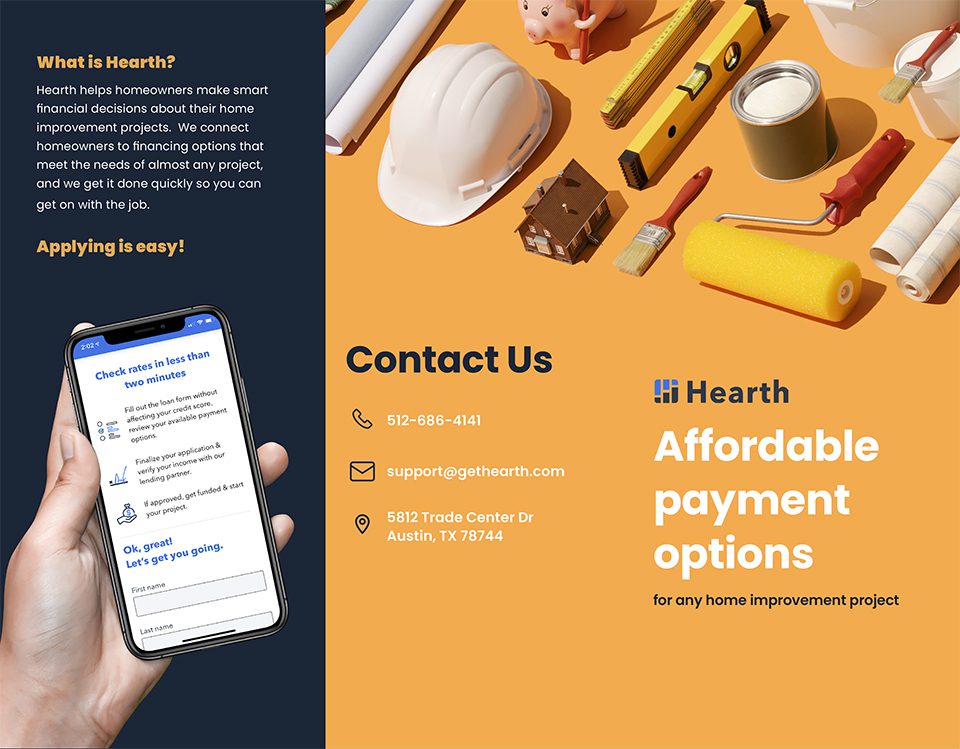 Contact Us
Frontier Restoration
(303) 697-8550
Email Us
Call or Submit Online Request to schedule an estimate.